Mi 20W Wireless Charging Stand
Universal 20W fast charge
Charges phones placed horizontally or vertically, so you can continue using your phone while it's charging20W max wireless super fast charging
*Apple wireless fast charging: Not compatible with the original 5V/1A adapter that comes with Apple phones. We recommend using 18W Charger for fast wireless charging.
A new wireless charging experience
Watch a movie while charging
Vertical design
Quick induction instant charging
20W max
Powerful 20W super fast wireless charging*
Universal fast charge
Compatible with most devices supporting wireless charging
Dual coils
Charges a phone placed vertically or horizontally
Charges through case
≤4 mm induction distance
*Up to 20W max wireless super fast charging when used with Mi original 27W or 27W above adapter
20W wireless super fast charging
Charges Mi 9 Pro to 50% in 35 minutes
Up to 20W wireless super fast charging with the standard adapter for Mi 9 Pro. Charges a Mi 9 Pro to 50% in just 35 minutes*.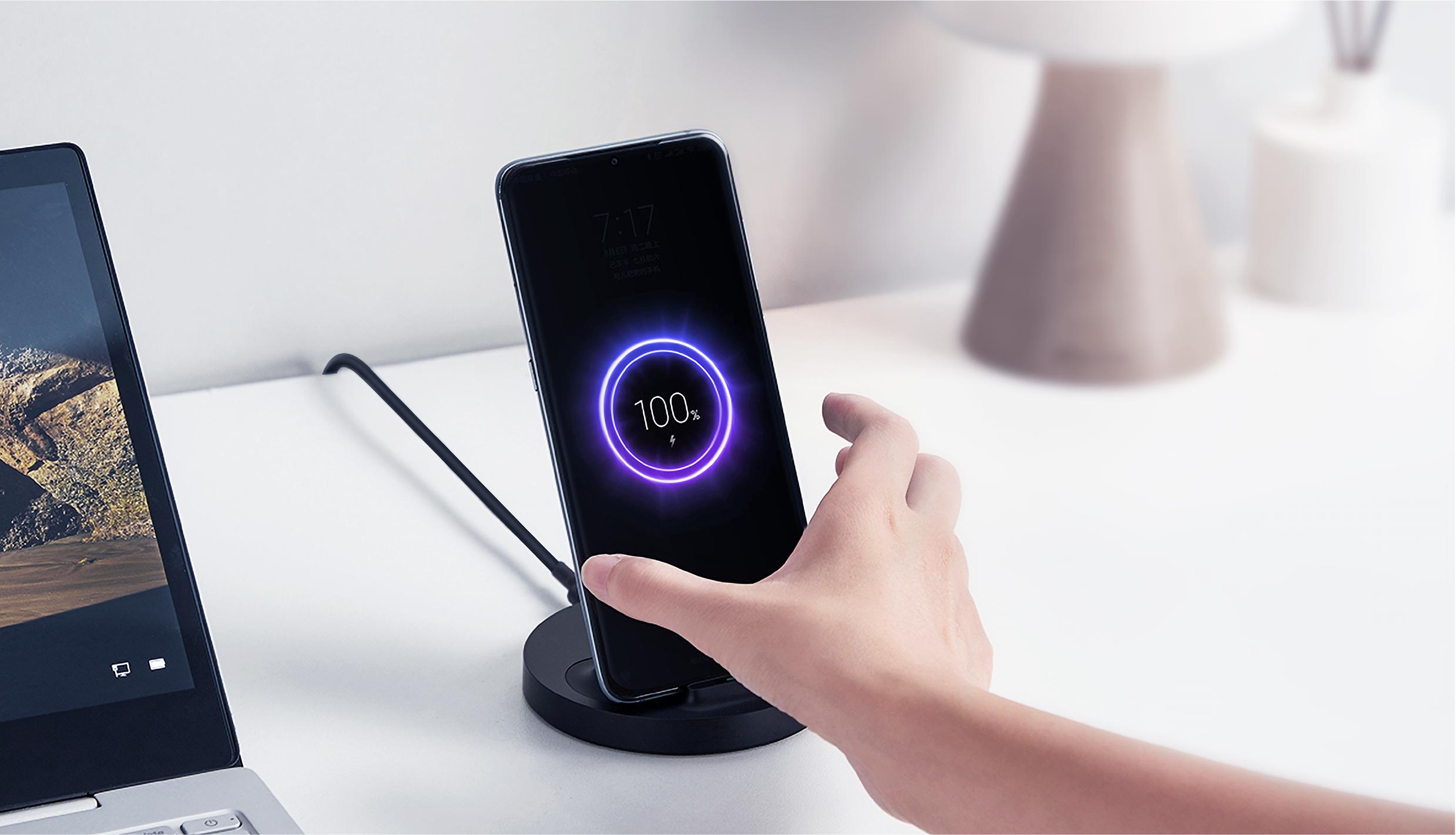 Dual coils
Place your phone vertically or horizontally, and continue using it while it's charging
With a vertical support and dual coils, you can place your phone vertically or horizontally to charge it. Unlock your phone through facial recognition, go on Weibo, watch a movie in landscape mode, or play games. Keep having fun on your phone while it charges.
Charge horizontally
Want to watch a movie while your phone's charging? No problem. Just place your phone horizontally.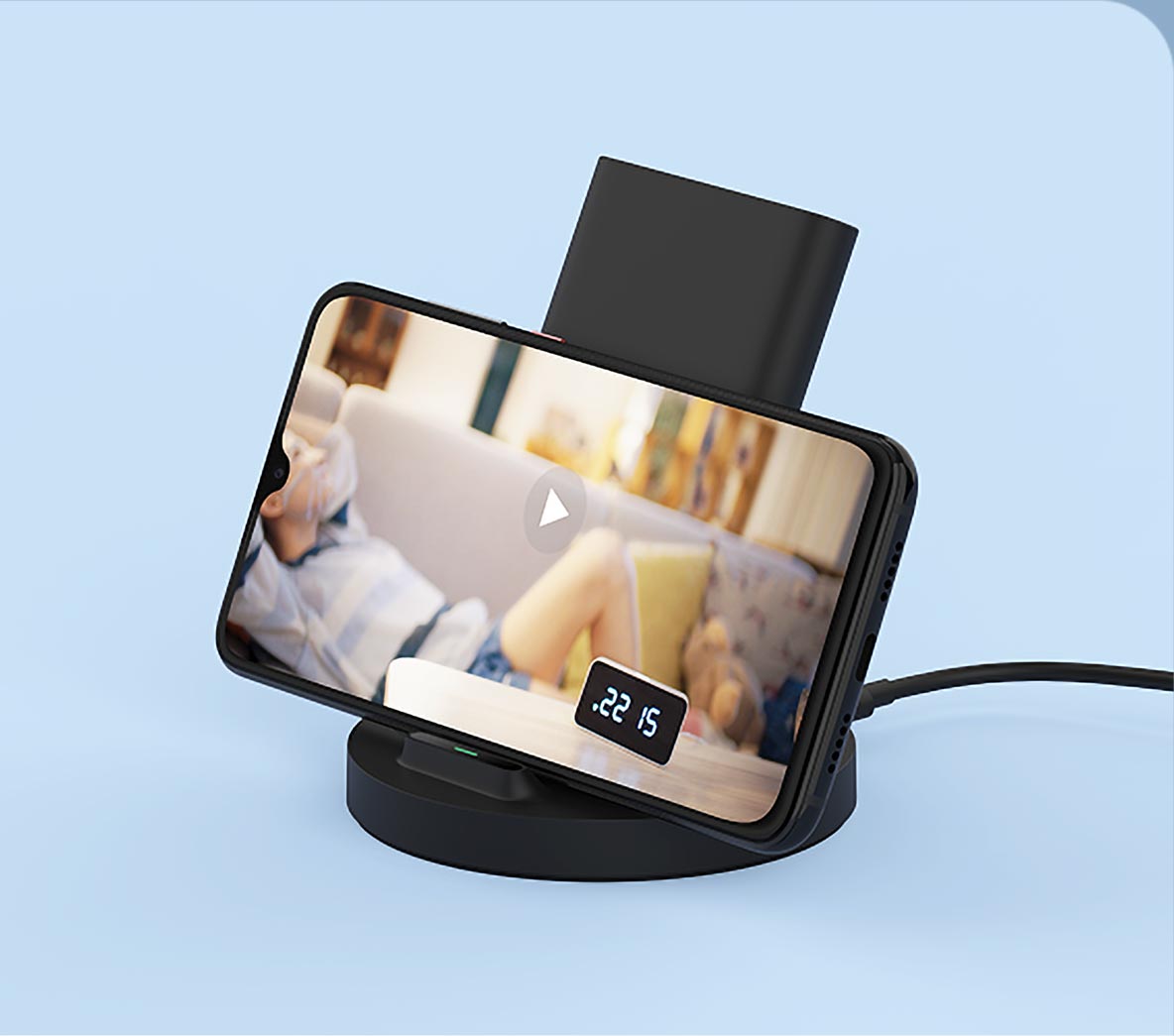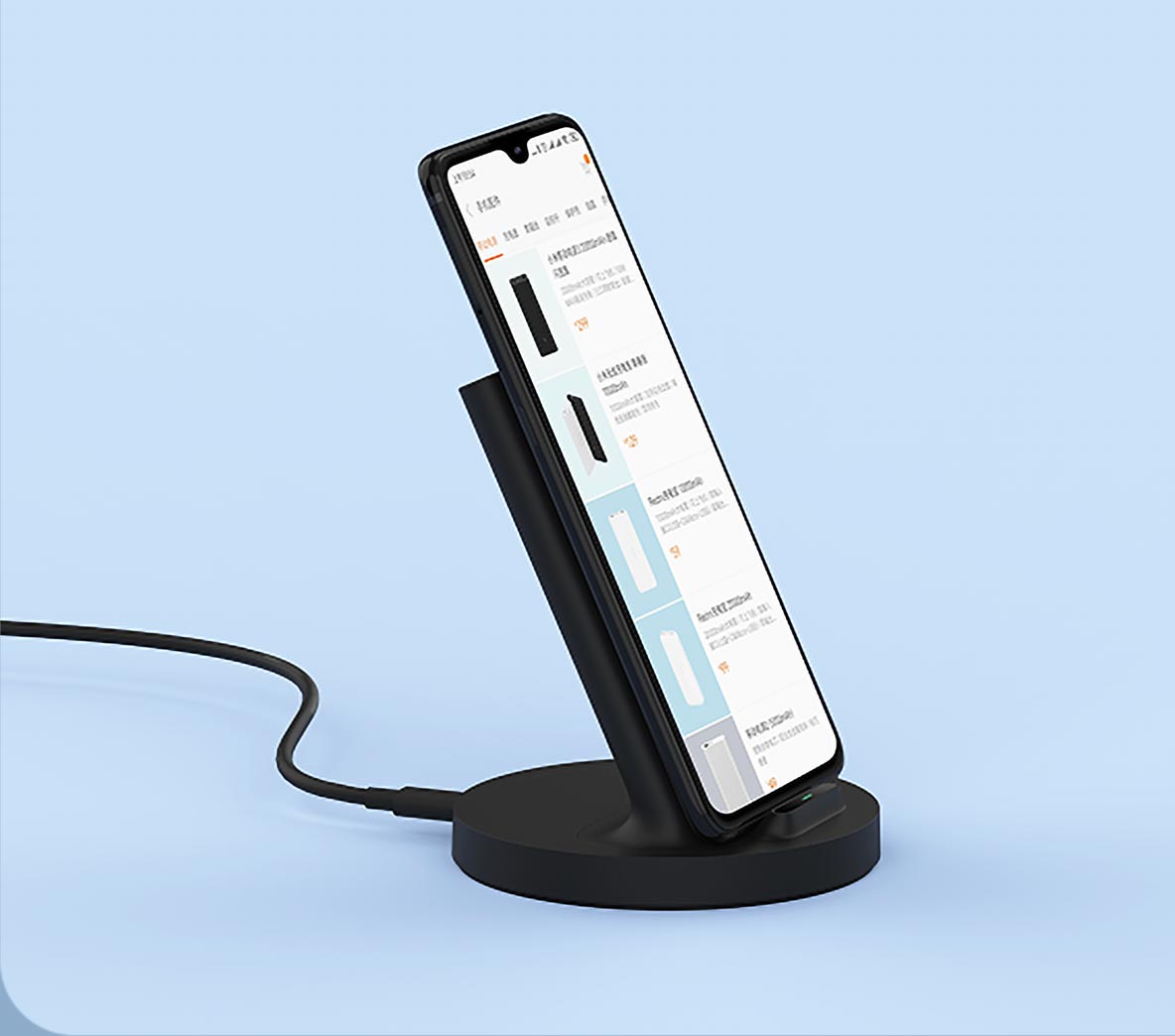 Charge vertically
Place your phone vertically and go on Weibo to check out what your friends are up to while your phone's charging.
Smartly compatible with Apple and Samsung
Charges phones even in their cases
Compatible with a wide range of devices supporting wireless charging. Provides not only 20W super fast charging for Mi 9 and Mi 9 Pro, but also 10W fast charging for Samsung S10. Wireless charging with an induction distance of up to 4 mm lets you keep your phone in its case and still enjoy super fast wireless charging*.
Smart foreign object debris (FOD) detection
Added protection for enhanced safety
Smart metal FOD detection prevents keys, coins and other metal objects mistakenly placed on the charger from drawing power and causing the charger to overheat. More protection when charging electronic devices means greater safety for you day in and day out.

Temperature protection

Short circuit protection

Power protection

Foreign object detection

Overvoltage protection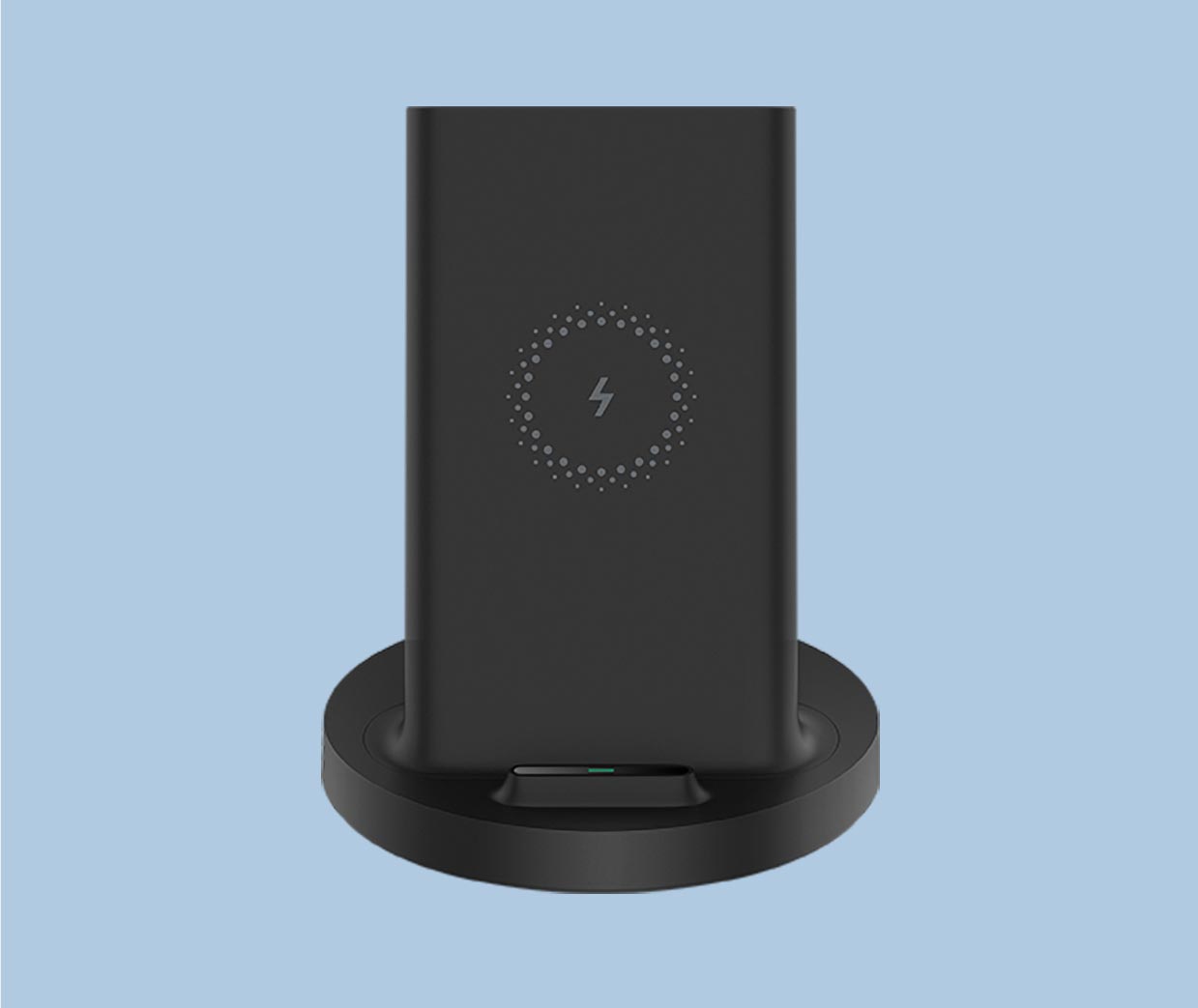 PC charging panel
Environmentally friendly materials* for safety and durability.
Non-slip silicone pad
Stays put on desks and tables.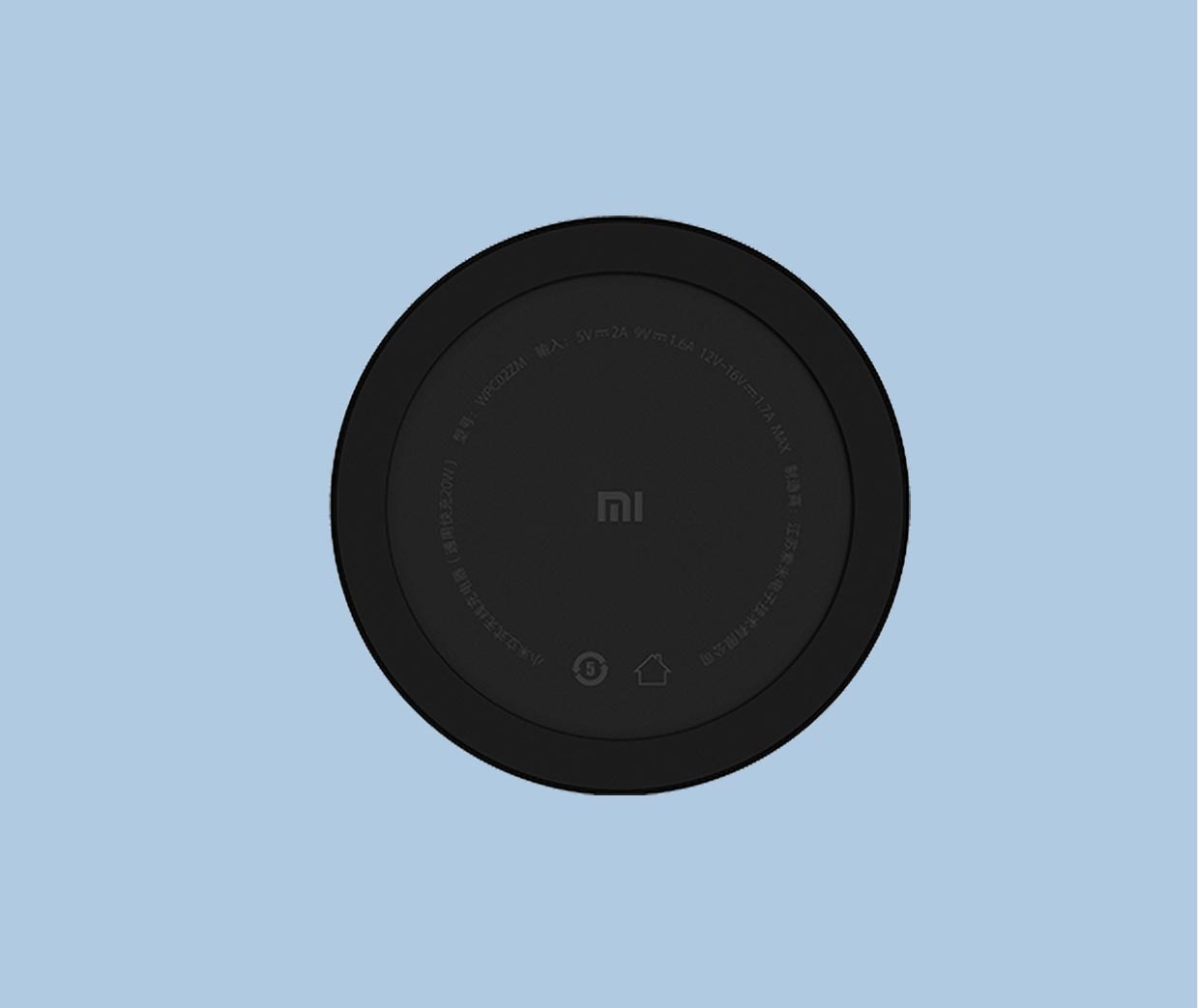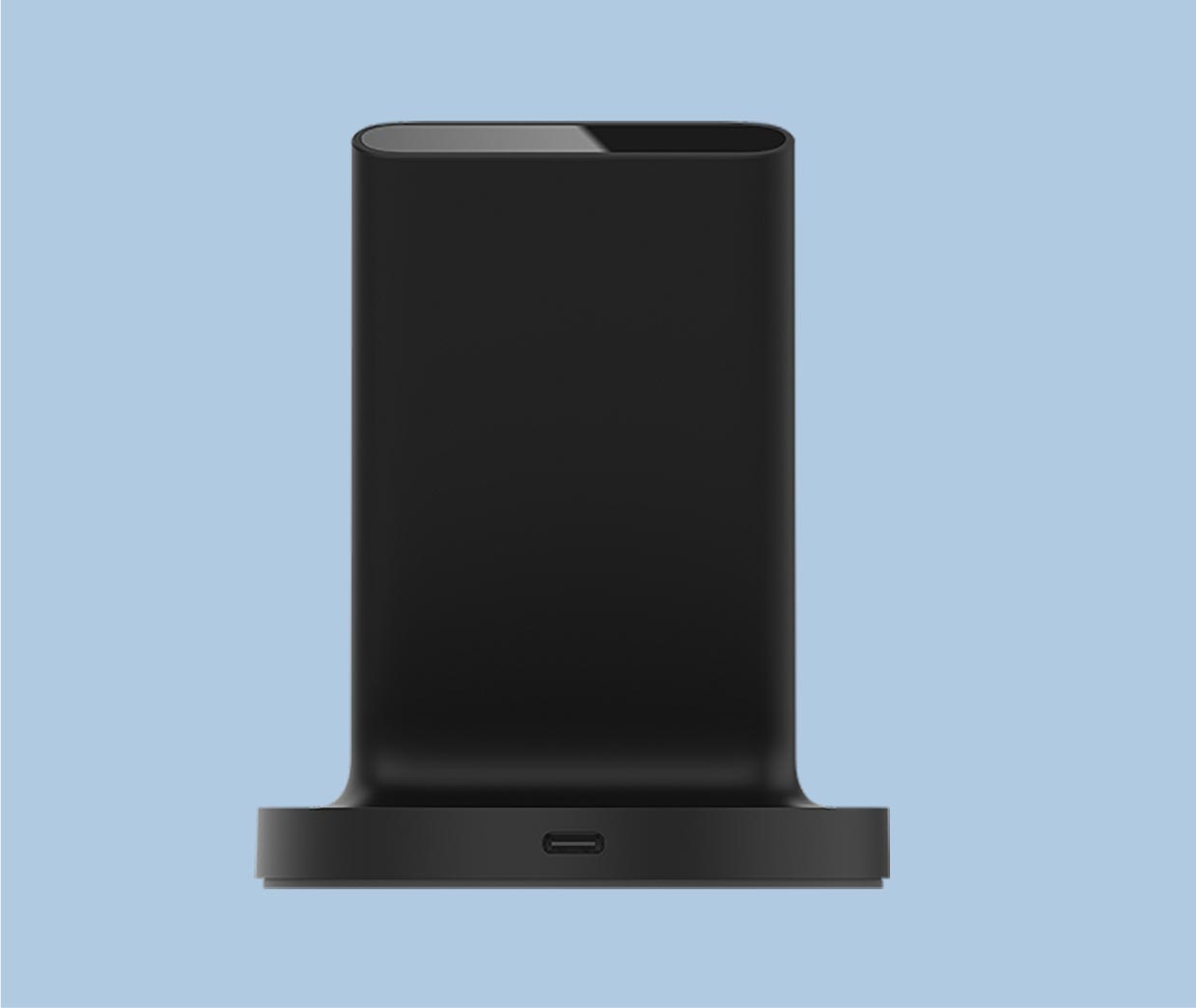 USB-C port
Works any side up, so just plug it in whichever way you like.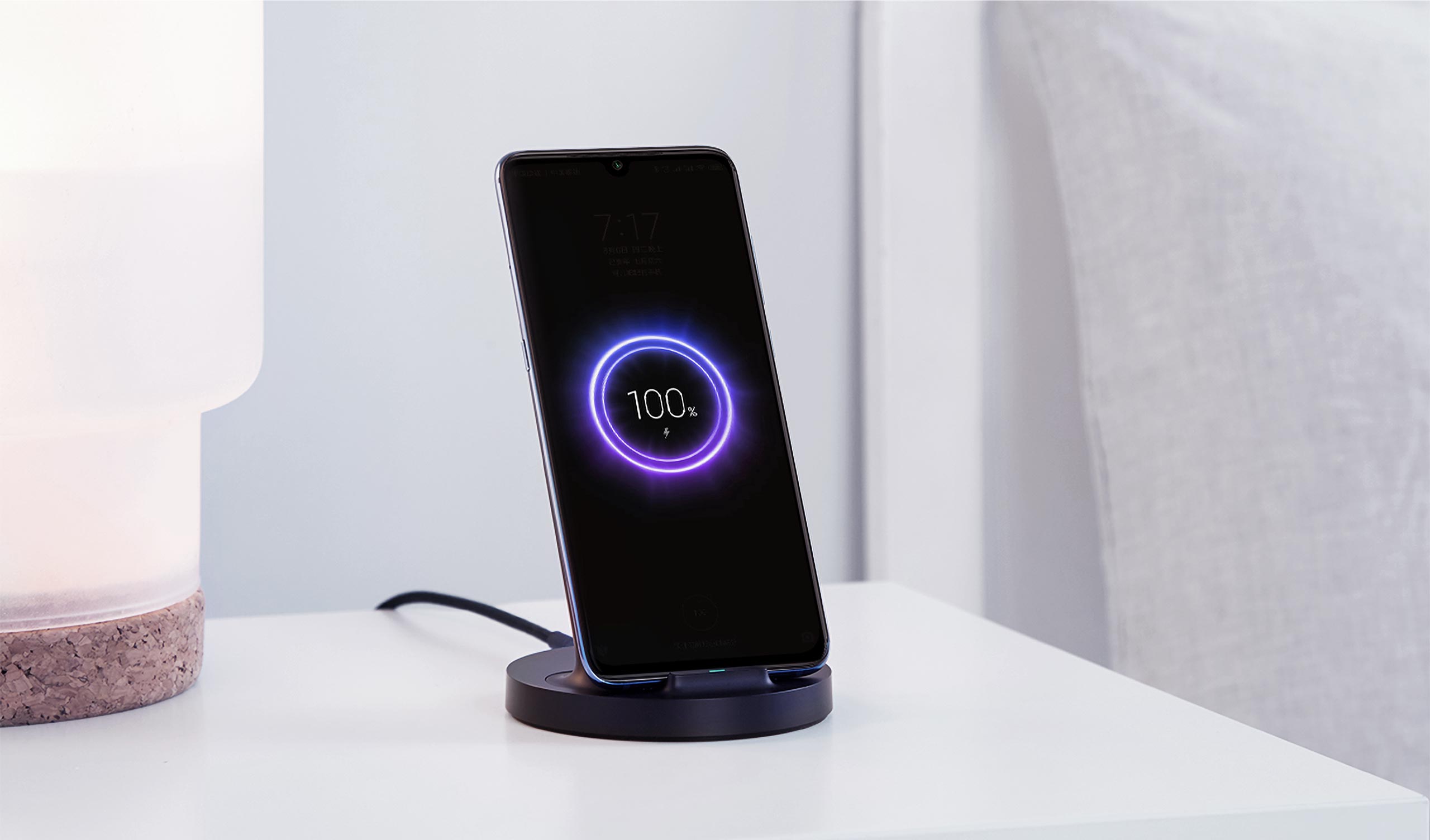 *Universal 20W fast charging: 20W wireless fast charging is for Mi 9, Mi 9 Pro, Mi 10, Mi 10 Pro. Peak power may vary for other phone models due to differences in firmware versions.
*Adapter is not included. The charger requires an adapter of 5V/2A or above.
*Charging speed may vary depending on device usage, charging conditions and other factors.
*Charge phones in their cases: This wireless charger has a vertical induction distance of ≤4 mm. Wireless charging does not work if the phone case is thicker than the induction distance. Wireless charging also does not work with phone cases made of metal. Place phones with irregularly shaped cases carefully to prevent the phone from sliding off the charger during wireless charging.
*Environmentally Friendly Material Test Report: Issued by Dongguan EMTEK Technology Co., Ltd. Test Report No.: ED190807010C.
*Unless otherwise noted, all data above are measured values from Zimi laboratories. However, the data may vary subject to objective environmental changes.