Mi Band 8 specifications
Mi Band 8 comes with a 1.62-inch AMOLED display with a resolution of 192 x 490 pixels. The smart band's screen has a pixel density of 326 ppi, and a maximum brightness of 600nits.
It is equipped with more than 150 training modes and has smart health features like SpO2 tracking, heart-rate monitoring, sleep monitoring and menstrual tracking.
Mi Band 8 is compatible with devices running Android version 6.0 or iOS 12.0 and above. The device houses a 190mAh battery. It boasts of features like Always-on display mode. The smart band is claimed to have a battery life of up to 16 days in normal mode, while it decreases to up to 5 days with the Always-on-Display mode turned on.
The Mi Band 8 comes with a 5ATM water-resistant body and can be attached to shoes to use as running pods. The smart band weighs 27 grams and measures 48mm × 22.5mm × 10.99mm in size.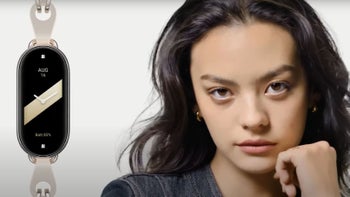 We all know that fitness bands belong to your wrist, right? That's why they're called bands! Well, Xiaomi thinks a bit differently. Behold the Xiaomi Smart Band 8, one of the few wearables out there that you can actually wear as a necklace around your neck.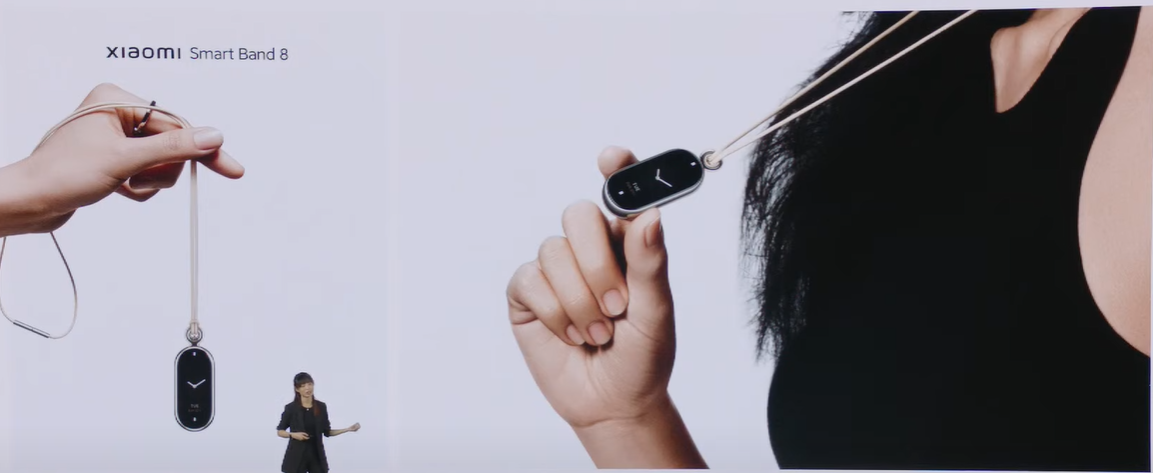 The idea is not entirely new, there are models in the Mi Band range that could also be worn around the neck, though they do require a special case for that purpose. The newly announced Smart Band 8 that the company showed today is designed with style in mind.
The Xiaomi Smart Band 8 is now much sleeker and sports a pill-shaped design, featuring removable lugs as well as a wide variety of wristbands (actually, the lugs are part of the straps themselves).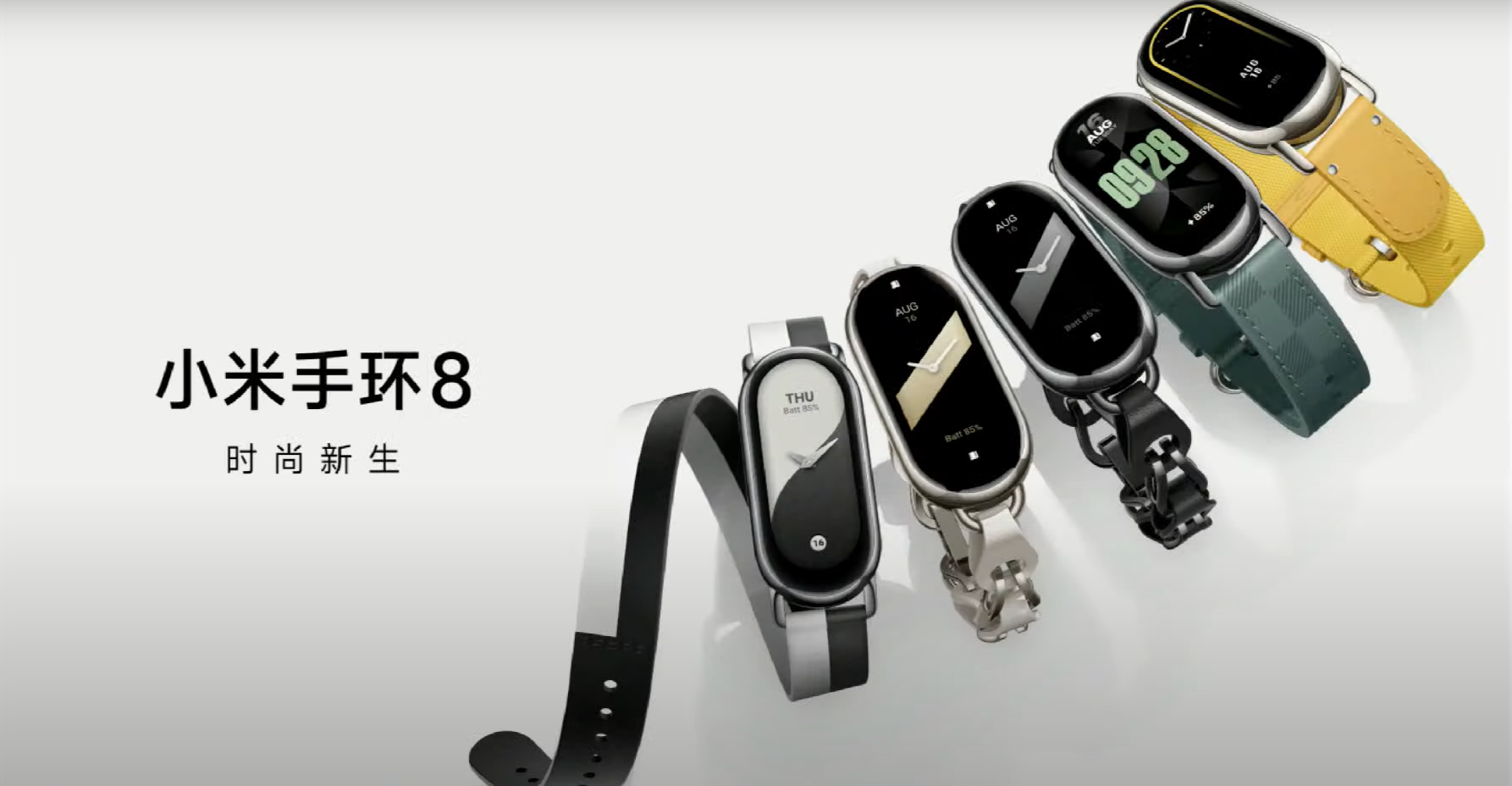 You can easily slap on a genuine leather band or a fancy chain bracelet-like one to suit your style. There's also a special ring to allow wearing the Smart Band 8 like a necklace, as we mentioned above, and thanks to the redesigned looks, the setup is really classy.
But the Smart Band 8 is not all about looks! There's an array of sensors inside that can track more than 150 sports. For runners, Xiaomi has designed a special running clip that allows the Smart Band 8 to be worn on your running shoes, measuring important parameters such as frequency, stride, and more.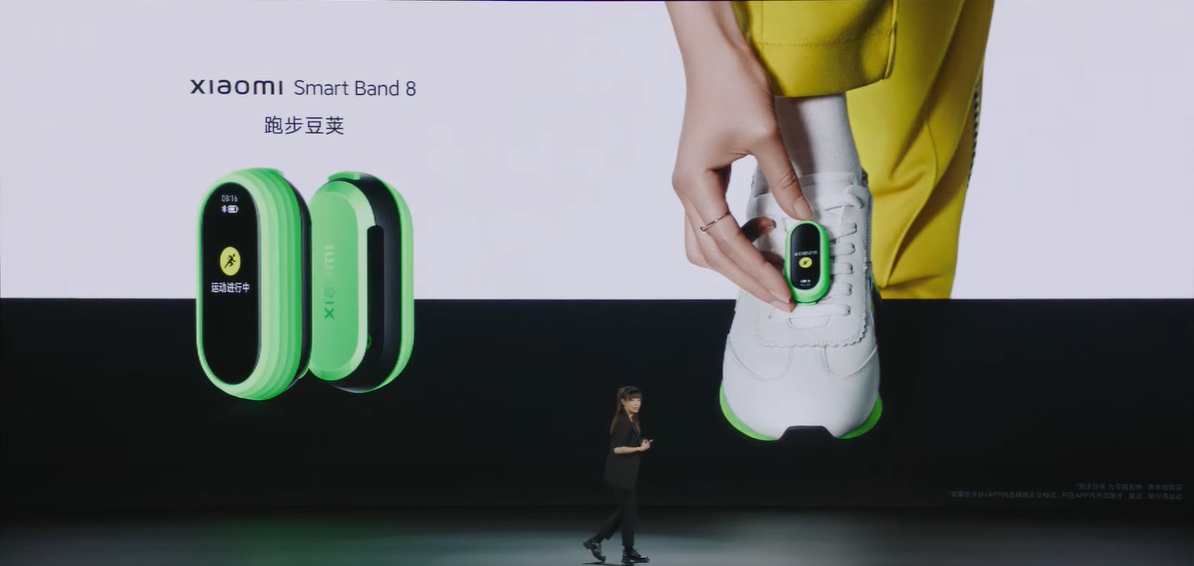 The Smart Band 8 comes equipped with a 1.62-inch AMOLED display with a 60Hz refresh rate and auto-brightness capabilities. There's a heart rate scanner onboard, sleep tracking, smart notifications, NFC for mobile payments, 16 days of battery life (6 days with Always-on activated), and 5 ATM (50 meters) water resistance.
Xiaomi has also baked a few interesting games into the
Smart Band 8
such as Sudoku, 2048, math games, puzzles, and more. What's even more interesting is that there's a boxing game that uses the Smart Band 8's accelerometer, just like a JoyCon, and you can throw a few punches in the air to see how good of a boxer you really are.